WINNER!
THE WEB MARKETING ASSOCIATION IS PROUD TO PRESENT THIS 2015 MOBILEWEBAWARD FOR OUTSTANDING ACHIEVEMENT IN MOBILE DEVELOPMENT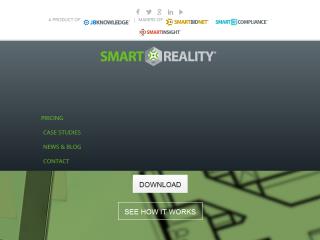 To: JBKnowledge, Inc.
For: SmartReality Mobile App
Award: Best Construction Mobile Application
Click here to see entry creative
About the Entry


SmartReality is a mobile application for interactive project visualization on mobile devices. Available for iOS, Android, Oculus Rift and Epson Moverio BT-200 smart glasses, this augmented reality app utilizes a mobile device's camera, when pointed at a printed plan file, to overlay a 3D interactive model on screen. SmartReality bridges the gap between project conception and presentation by transforming 2D plans into 3D visualizations. SmartReality is a product of IT services company JBKnowledge, Inc.
Award Credits
Contributors: